We're here to improve people's lives and create possibilities for them. We do this by providing as many high-quality homes as possible. And the housing and care services that our customers need
We own and manage around 65,000 homes, employ 2,800 people and provide services to more than 140,000 customers.
We describe ourselves as a customer service organisation because it's our customers that we're here for. We were founded in 1890 to improve people's lives and create possibilities for them. What we're here for hasn't changed. We fulfil that purpose, our social purpose, by providing great homes and services - including care services.
Our vision is for Guinness to:
Deliver great service - to be one of the best service providers in the housing and care sectors
Provide great homes - to provide as many high-quality homes as possible and to play a significant part in tackling the country's housing crisis
Be a great place to work - to be one of the best employers in the country
Be a great business - to be a strong and efficient business that does things well, and that people can trust and rely on
We operate in 125 local authority areas across England. Most of our homes are homes for rent at prices significantly lower than those charged in the private market. And on tenancy terms which offer far greater security. We also provide affordable home ownership options and homes that people can purchase outright on the open market, recognising that the shortage of housing in this country affects those seeking to buy a home too.
This range of housing meets a range of needs, and any profit we make on homes for outright sale helps us invest in and build more affordable homes.
Some of what we do is specifically for older people. This includes providing housing for older people, as well as care at home services for those who prefer to stay in their own homes. As the population ages, these homes and services are in increasing demand.
The work that housing associations do is important, and there is an extraordinary demand for our homes and services. We want to do as much as possible to meet that demand, and to be here for as many people as possible.
Your Graduate Journey
Our scheme is designed to get you doing real work straight away at the same time as starting on your professional development journey. In the job descriptions, you can get a sense of what you will be getting involved in.
Your first week will be full of introductions. An introduction to Guinness, to the housing and care sector, to your fellow graduates and to your graduate programme. This will help orient you for the weeks and months ahead. We'll also talk to you about your mentor and make sure you have the tools and equipment necessary to do your job.
You'll then join your team, and the real work starts through a combination of on the job coaching plus actual work experience. You'll also be assigned a buddy, a friendly face to show you the ropes. Your manager or team leader will help plan your work and arrange for you to see how the broader team and unit works.
Around every six months, you will regroup with your fellow graduates for some structured development masterclasses. These development masterclasses will help you learn the skills and competencies that will help you excel in your role such as communication, resilience, change, commercial awareness, finance and risk. You will also master areas that are more specific to your role and to the housing and care sector, such as compliance and regulation.
Along the way, there will also be opportunities to network, team build and celebrate your successes.
Your programme will have a strong focus on your professional development – we will support you to achieve accreditation with your professional body and obtain industry recognised certifications. You will have a personal development plan tailored to your needs, and this will be used by your line manager and mentor as the basis for directing and focusing the activities you will take part in. In return for this support and development, you will build a portfolio of evidence to demonstrate your continuous professional development which will provide the foundation for both your professional accreditation process and your annual performance review.
The end of your programme will include an interview for future opportunities at Guinness once your scheme is over.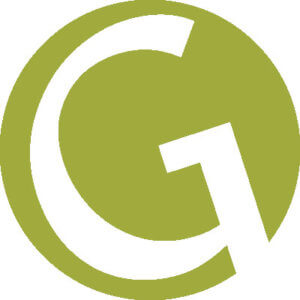 About Us
Industry
Social Housing and Care Provider